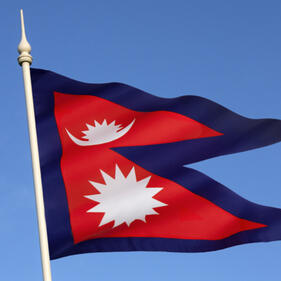 Help Nepal
This carrd contains all the covid information needed to help solve the crisis
Nepal is undergoing through a humanitarian crisis. The second wave of the COVID-19 has greatly overwhelmed Nepal's healthcare system. Hospitals are overcrowded and patients are being compelled to be treated in passages and staircases. Due to shortage of beds, medical oxygen, medication and other beneficial equipment to tackle COVID-19, hospitals are obliged to turn patients away, due to which many are losing their lives and a vast majority of people are seeking aid. About 44% of Nepal's COVID tests have come back positive in the last few weeks. The rapid spread of the virus has raised fear to Nepal and is on the brink of a great crisis just as devastating as India's, and might grow into a much greater threat. The COVID positivity rate is at 44%, which is one of the highest in the world, and the cases have surged by 1,200% in recent weeks. Currently, Nepal has a high mortality rate than their neighboring country, India. The situation is getting worse as we speak, and is going out of control. Nepal's situation has become very miserable.
Due to the negligence and irresponsibility of the government of Nepal, hundreds of people are losing their lives every day. Lack of hospital beds and the despairing condition of hospitals have ignited anxiety amongst Nepalese citizens.
Donate and Help Nepal to fight against the horrendous second wave of corona virus. Even if you can't donate, share this with your friends and families.